Network of key population service organizations LTD (UNESO), together with its member organizations, wish to express concern about the increased killings of sex workers in Uganda. 
Network of key population service organizations LTD [UNESO] is an umbrella body for organizations led by sex workers for sex workers. Founded in a society that refuses to acknowledge sex work as work, and continues to discriminate and violate the human rights of sex workers, UNESO is mandated to bring together sex work led organizations across Uganda to form a collective voice that will enable sex workers to advocate for their rights. UNESO exists to uphold the voices of sex workers in Uganda and to coordinate and connect organizations that advocate for the rights of sex workers living and working in Uganda.
UNESO with deep concern has received reports from member organizations indicating increased cases of violence against sex workers in the different regions of Uganda. A case in point is the reported killings of three female sex workers that happened in a period of two weeks' time alone between 22nd March and 6th April 2022. Each of these killings is abhorrent and the trend is particularly worrying because these killings have taken place with absolute impunity.
The sex workers killed are:
Apio Monica, who was 23 years old, a female sex worker operating from Valley Bar and Guest House in Busia district was found dead in her workplace room in a pool of blood on 29/03/2022 at 2:00 pm. The post-mortem report says she was stabbed to death by a sharp object. 
Ayenya Harriet, a sex worker who was killed on 22/03/2022 at Roddas Lodge in Kireka was beaten by a group of 6 men, including her client, in her room. She was found unconscious and rushed to the hospital where she later lost her life.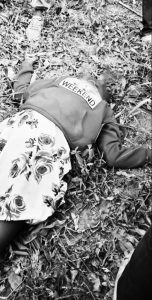 The rampant violations committed against sex workers, notwithstanding murder cases of sex workers, have been on an increase. During the COVID-19 lockdown period, five hundred and seventy-one (571) violations cases including eight (8) murder cases were reportedly committed against sex workers in Uganda. 
The situation is not getting any different from the killings of women in Entebbe in 2017.  where several women were killed but no justice has ever prevailed, something which seems to give a blueprint to the perpetrators of violence to continue with the violations since nothing much is always done by the responsible authorities including police to give justice where it is due. 
Still, both the above-mentioned murder cases have been reported to the police but justice is yet to be served, just like other cases concerning sex workers reported over years. This has given us a clear reason that accessing justice for sex workers is not only inefficient but also not appropriate especially if their cases are tagged to their nature of work and their HIV status.  
The criminalization of sex work in Uganda pushes sex workers to operate in hiding with unsafe/insecure working conditions which makes them vulnerable to physical attacks hence the consistence killings and all other forms of violations.  
We note with deep concern that the killings of sex workers are an absolute violation of the sex worker's rights and should stop immediately. No person should be judged and violated because of their nature of work. 
We call on the government of Uganda to condemn the killings of sex workers and to urge the police for thorough, impartial, and independent investigations into all the killings which have taken place, as well as a commitment from the police to bring the perpetrators to justice. 
In addition, the government should decriminalize sex work by reforming laws and policies that criminalize and fuel violence against sex workers. 
     "STOP THE KILLINGS OF SEX WORKERS IN UGANDA".