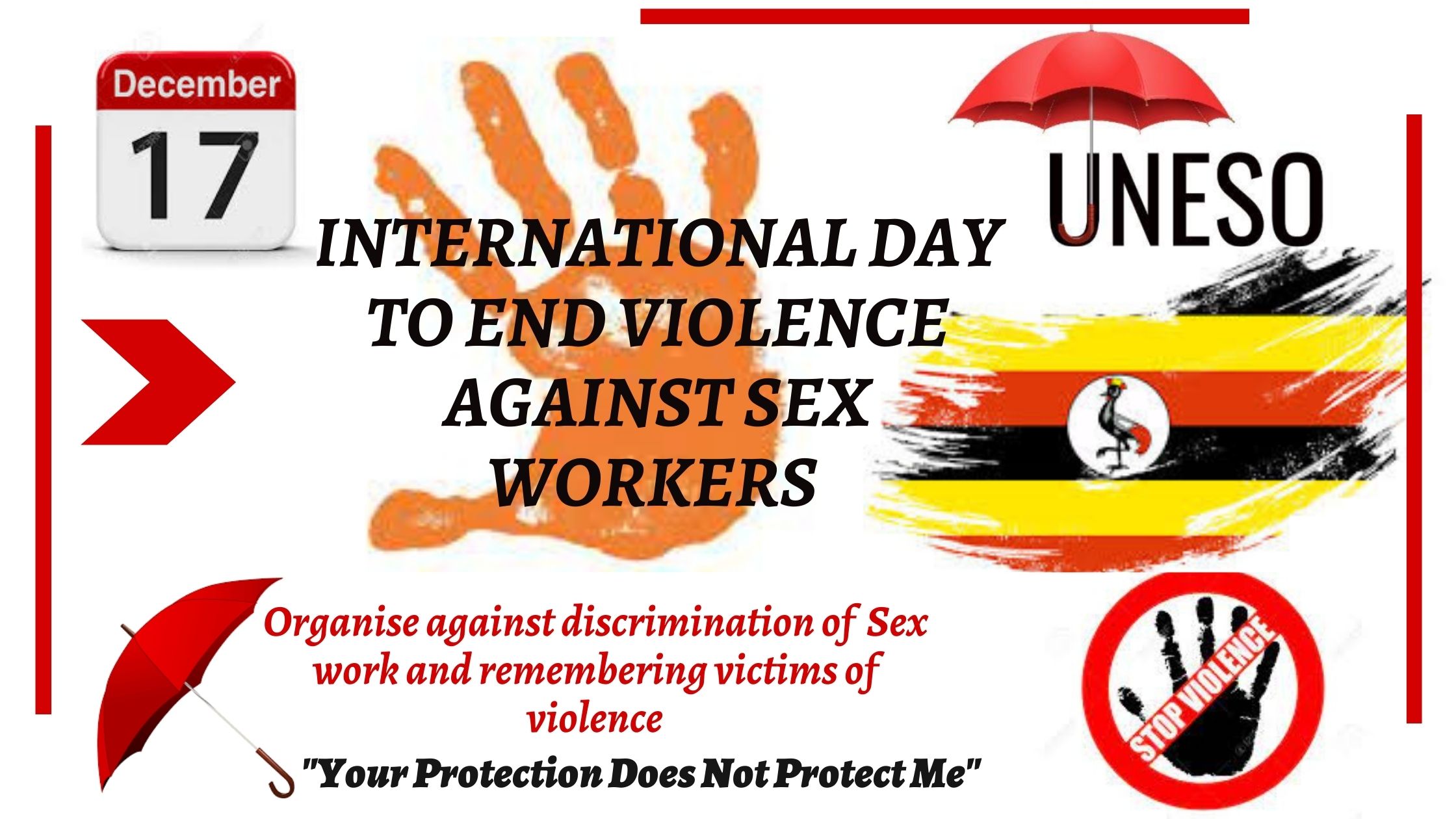 17th December is the International Day to End violence against sex workers.
We honor this day under the theme "Your Protection Does Not Protect Me".
In Uganda, the laws and policies put in place by the government to protect its citizens are the same laws that are wrongfully used to arrest sex workers, and others directly criminalize sex workers and the people around them.
This nature of criminalization against sex workers in the criminal justices systems is the root cause of all forms of violations experienced by sex workers in their diversities.
On this Day we join the rest of the world for a joint call toward the elimination of all forms of violations against Sex workers and to remember those we have lost to violence.